It was the summer of 2000, 6 weeks in Honolulu with 30 other students and I was 20 years old. Alice DJ and Destiny's Child ("
Better off Alone
" & "
Jumpin Jumpin
" to be exact) was the knock in the club and
Three Plus
was the bump in the ride. It was my peak of substance tolerance and student self-righteousness all at the same time.
I was participating in the UCLA/UH Asian American Studies Summer Program. I took classes taught by Dr. Erin Wright and Prof. Rod Labrador which opened my eyes to the crippling effects of settler colonialism in Hawai'i and forced me to reflect on my own privilege as a Japanese American on the island.
11 years later, Prof. Rod and a collective of organizations at UH brought me back to campus to screen my films and run a workshop. It was great, Rod now has some gray hair and I have some facial hair, kinda. Special thanks to Ethnic Studies Student Association of UH.
Cindy and I hit up our favorite food spots but made time in the belly schedule to try some new places. The pork belly bowl at
Your Kitchen
was pretty amazing:
The fries and dipping sauces lived up to the hype at
Hank's
. But I would take a $2 dirty dog in LA over their $6 bacon wrapped then deep fried hotdog: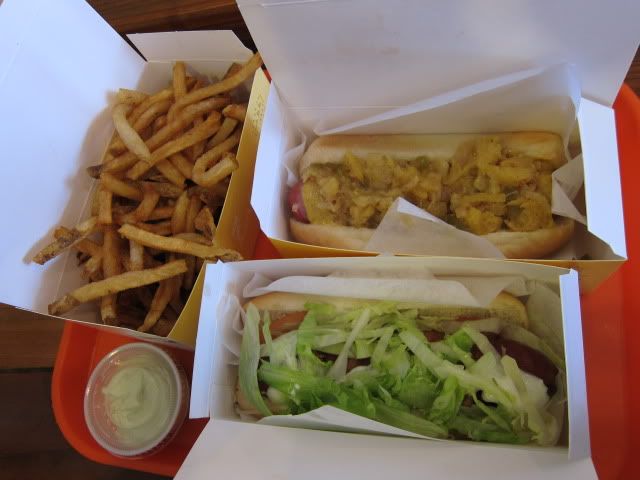 We got our skank on at the Waikiki Shell and got to see Katchafire, Ho'onua and Ooklah The Moc! It was fun but unlike my Birthday Bash experience in '00, we stayed in the old people section.
Hit up the fellas on the North Shore...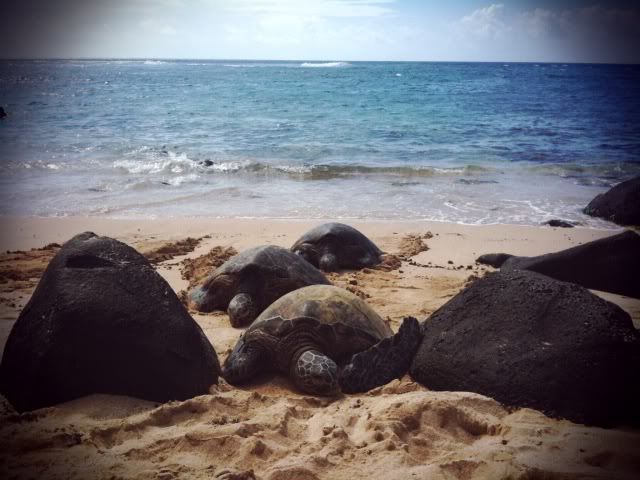 The Previas stay rollin on Oahu...